About Us
---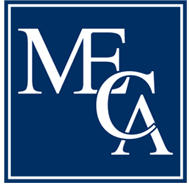 ---
A Global Network for Senior Finance Professionals
MECA CFO Alliance is an international CFO networking group that operates globally with its members based in more than 20 countries. Our member base comprises of CFOs, Partners, Finance Directors, VPs, GMs, Controllers,Accounting & Finance Managers, and other Senior Finance Executives from medium and large size businesses that represent multiple industries.
CFO Mentors Network is part of MECA. The core objective of CFO MENTORS is to provide a global professional platform to senior Finance community where they can connect, network and support each other through developing and nurturing a long lasting mentoring relationship.
Through a uniquely designed Mentorship Program, CFO level senior executives provide mentoring to aspiring early and mid-career Finance professionals. Under this program, hundreds of CFOs have volunteered to be the Mentors. With similar number of Mentees, CFO MENTORS has developed a loyal and engaged mentoring community of senior Finance executives across different regions.
Under the CFO Mentorship Program,wherever possible,the local Program Directors also organize in-person group events where mentors and mentee get together and learn and share insight of common interests.
CFO Conferences and Events
MECA also regularly organizes large scale CFO Conferences in major cities where prominent speakers, senior business leaders and subject matter experts from around the world participate and present their ideas on hot issues relevant to the CFO community. These invitation-only conferences are attended by CFOs and other senior level Business Executives who are among the top decision makers in their companies.
Partnership Opportunities
MECA CFO Alliance is a large professional networking group comprised of thousands of dedicated, high profile and loyal Finance executives. We are interested to develop relationship with other organizations and businesses where we can mutually benefit each other.
If you fall in one of the following categories and interested to become designated partner / sponsor of the MECA CFO Alliance, please send us a message at the Contact page:
Banks, Financial Institutions, and Investment firms
Insurance companies, brokers, agents
Professional Accounting &Audit firms
IT Software and Hardware companies
Training companies and Management Consultants
Media and Internet related companies
Accounting Bodies and Professional Associations
Other businesses providing services to CFOs
Committee Members

Rajesh Pareek
Chief Financial Officer
DIFC, Dubai

George Riding
CFO
SAP Middle East Region

Andrew Lindley
CFO
Abjar Group of Hotels

Nauman Asif Mian
Chief Financial Officer
Bayt.com

Paul Gyles
Chief Financial Officer
Middle East, MERAAS

Abdul WahabSoofi
Director Finance
ARMS Group

Samir Shahid
Director
Alliott Hadi Shahid

Faraz Ahmed Siddiqui
CFO/Group Finance Manager
Infinity Holding, Abu Dhabi

Saleem Sufi
Founder
MECA